John Deere Original Equipment Hydraulic Oil Filter #LVA12812
John Deere Original Equipment Hydraulic Oil Filter #LVA12812
Description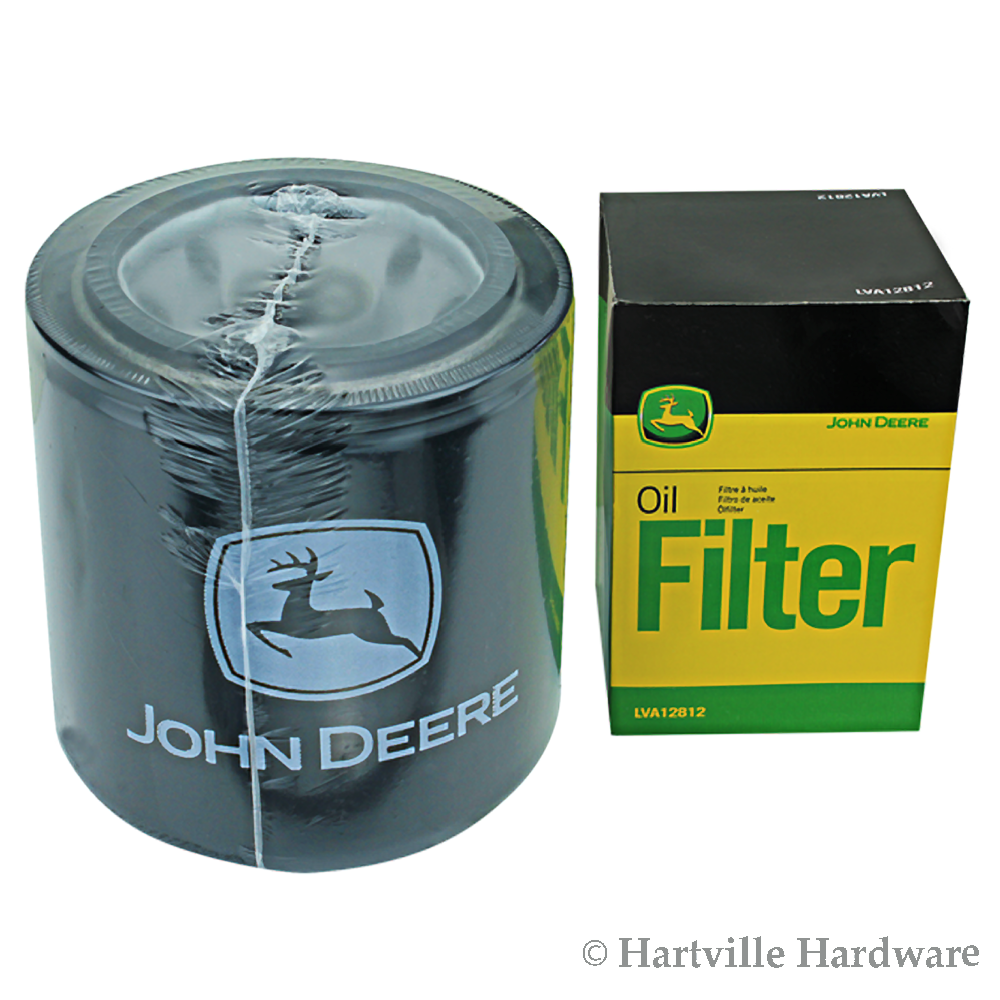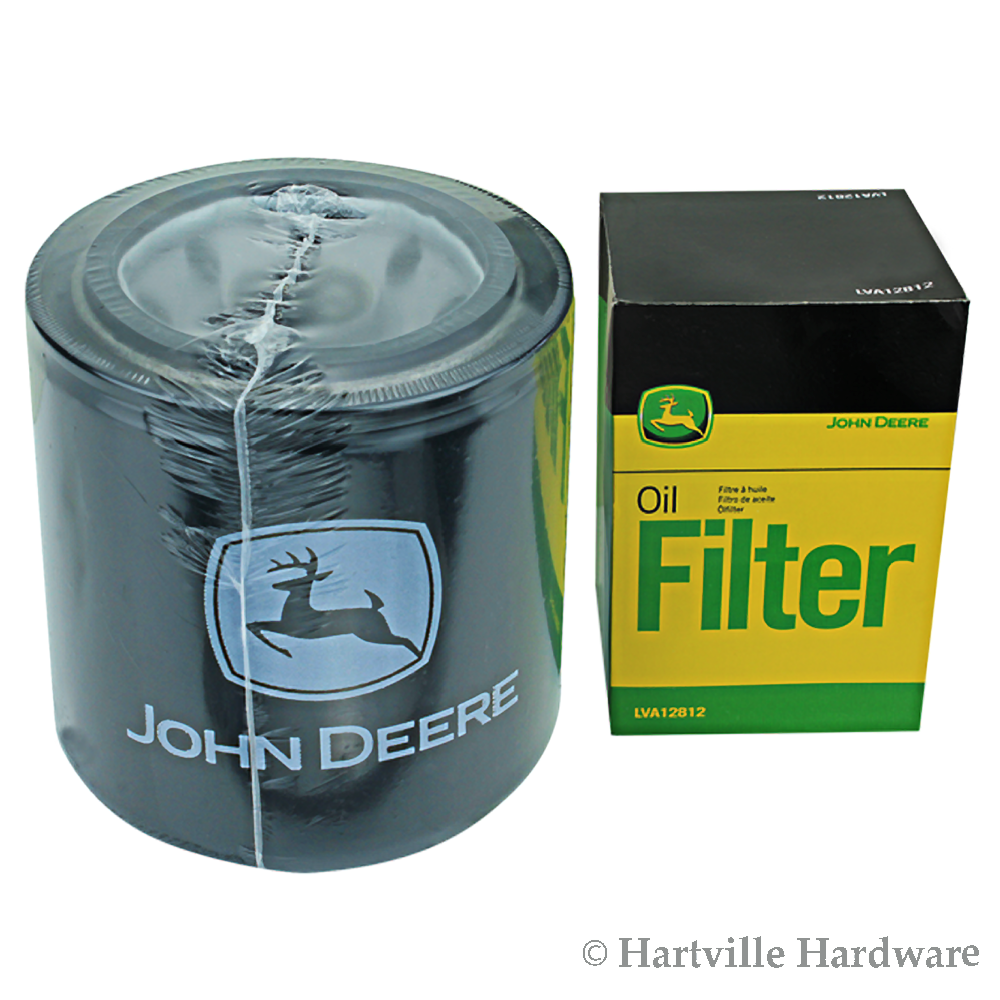 John Deere Original Equipment Filter #LVA12812
A genuine John Deere #John Deere #LVA12812 Hydraulic Oil Filter. A genuine John Deere Original Equipment (OEM) part.
Fits Models:
2210 and 2305
Payment
Payment
We accept payment by: Paypal.
Shipping
Shipping
All offers include free ground shipping to the 48 contiguous United States with no minimum order required. We take great care packaging every item to ensure safe shipment to you. Once your order has been processed and we have received cleared payment, your item will be shipped as soon as possible. We do not drop-ship. All items ship from our Hartville, Ohio warehouse by either USPS, UPS, or FedEx. With our free shipping offer, we reserve the right to select the carrier and method of shipment.
To speed the order process, if you have both a physical street address and a separate mailing address (e.g. PO Box), please provide both during the checkout process, as it'll prevent any delays from us having to contact you after the fact to obtain further information to complete your order.
As a general guideline, orders that are physically small in size and have a order value of less than $150 are typically shipped by USPS Priority Mail, USPS First Class Mail, or UPS SurePost, so we'll need a valid mailing address to complete. Orders over $150 regardless of size are typically shipped by either UPS Ground or FedEx Ground, so we must have a physical street address to complete the order. For proper insurance and tracking, high value orders cannot be shipped to a PO Box address.
Terms
Terms
We warrantee and represent that the goods are as described in the above listing. We specifically disclaim any implied warranties of title, merchantability, fitness for a particular purpose and non-infringement. Customers should satisfy themselves that any item choice made is suitable for their intended purpose or use. We pride ourselves on our customer service. In the rare event that you have a problem with your purchase please contact us and we will be happy to help.
Returns
Returns
Returns are accepted within 30 days of their receipt. To be eligible for a full-refund, merchandise must be returned with all of its original contents in the same condition in which it was received. Return postage is the customer's responsibility.
If you're order was damaged in shipping (please hang onto the original shipping carton and packing materials) or a manufacturing defect has been found within the 30 day return period, please notify us right away and we'll gladly arrange either a replacement or a refund. Once the returns period has expired, any eligible warranty claims would have to be made directly with the manufacturer.
To speak to someone in our friendly Customer Service Group, please give us a call at 800-345-2396 Mon-Fri 8-5 EST.
About Us
As America's largest hardware store, Hartville Hardware's roots go clear back to 1972, when the Miller Family first purchased Hartville's local "Main Street" hardware store. Because of our unswerving commitment to quality and knowledgeable service, we have grown to become the largest independent hardware store in the nation.
As a fourth generation family owned business, the Miller Family now employs over 650 employees throughout our various operations in the prominently Mennonite community of Hartville, Ohio. Surrounded by a mix of beautiful rolling farmland and residential areas, the town of Hartville has become a favorite tourist destination conveniently located just 10 minutes outside of Akron and 45 minutes south of Cleveland.
After two years of construction, our new flagship store finally opened in April 2012. We had simply outgrown our old location and our new store at over 300,000 square feet (7 acres under roof!) is the largest hardware store of its kind in the nation. So if you're ever in the Hartville area, be sure to stop in to say hello and browse our huge selection of over 100,000 home improvement items. Don't forget to checkout our outdoor power equipment department as we're one of the largest John Deere Turf dealers in the Nation. We've got everything you could possibly want and many more items you never knew you needed.
Also, not to be missed is our Hartville Kitchen Restaurant wherein you'll be served a delicious home-style meal and have the opportunity to browse our famous Hartville Collectibles store. Our restaurant is right next door to our hardware store and features our nationally recognized brand of Hartville Kitchen Salad Dressings that are homemade on-site and distributed to over 600 grocery stores throughout the nation.
Give us a try and we think you'll find yourself coming back time-after-time for our great selection and outstanding customer service.
Thank you for your consideration!
Have a question? Please give our friendly Customer Service Group a call 800-345-2396 Mon-Fri 8-5 EST.
You may also be interested in…
Frooition | eBay design, eBay store design, eBay shop design, eBay template design, eBay listing design